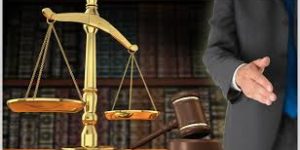 Steve Qi, The Principal
J.D., Western State University, College of Law, California M.A., Journalism, University of Southern California B. A., World Economy, Fudan University, Shanghai, China;
Membership: American Immigration Lawyers Association California Bar Association Los Angeles County Bar Association
Born and raised in Shanghai, China, Mr. Qi went to Fudan University for his Bachelor's degree in World Economy. Upon graduation in 1983 as one of the school's top students, he went to work for Xinhua News Agency, China's largest news organization, as a journalist in its international news department. A prolific writer, Mr. Qi published feature stories and commentaries in prominent newspapers and news journals, in addition to his daily work as a newsman. His publications have appeared in such notable media like the People's Daily, Outlook Weekly, and China Daily (the only English language newspaper in China at the time). Since the establishment of the Law Office of Steve Qi & Associates, Mr. Qi has provided professional legal advice for many Chinese entrepreneurs regarding investment and immigration in the U.S.  From the incorporation of companies to L-1A multinational corporate executive visa; from half million investment to one million investment immigration to business contract drafting, trademark, mergers and acquisition; from China business and U.S. business law to anti-fraud and unfair competition, Mr. Qi boasts a great reputation among its cliental. In addition, Mr. Qi has also successfully represented thousands of Chinese scholars and outstanding professionals in the Arts and Sports fields to obtain green cards through self-petitioning. Mr. Qi's passion to practice law also takes him to other areas of legal practice, such as civil and business litigation, family law and criminal defense. In 2008, Mr. Qi has won a $3 million dollar lawsuit against a local shoe importer and wholesaler on behalf of four exporters of fashion shoes from Guangdong, China. Mr. Qi helped the four Plaintiffs to prevail on "Fraud" and "Breach of Contract" causes of action. In 2009, in a different case, Mr. Qi has successfully completed a $3 million dollar M&A deal between a U.S. and Chinese company. Mr. Qi's experience and knowledge of both U.S. and Chinese law helped transcend the language and cultural barriers between the two countries. This greatly contributed to the success of the negotiation and transaction process of the M&A deal. Besides immigration and business transaction, Mr. Qi and his Firm are actively involved in business and civil litigation. Mr. Qi is one of the very few attorneys who try cases on a regular basis. In late May of 2009, Mr. Qi and his Firm won a major jury verdict against a transnational corporation in Los Angeles and its owner for intentional misrepresentation in an investment scheme. Mr. Qi, representing the plaintiff, won a judgment close to half a million dollars. This jury trial verdict was reported by theDaily Journal, California's largest legal news provider. Mr. Steve Qi's deep understanding of U.S. immigration and business law, and his experience in these areas, has been manifested by his regular appearances in local Chinese Television stations, such as KSCI-Channel 18, Phoenix TV, and Skylink TV for live commentaries on current immigration issues and question-and-answer sessions in immigration law and other legal matters.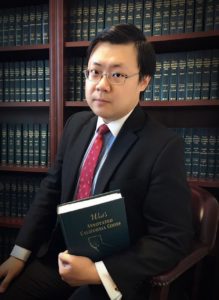 Thomas Zhou
Thomas Zhou has extensive experience working on litigation, general corporate, business transaction, and employment matter
Mr. Zhou graduated from Law School of Fudan University in 2010 and received his LL.M. degree from University of California Hastings School of Law in 2011, specialized in international business transactions. He was admitted to New York Bar in 2012 and California Bar in 2013.
Mr. Zhou is admitted to practice law in all California state courts, all New York state courts, and the United States District Court for the Central District of California.